GUNS N' ROSES: запись с концерта в Осаке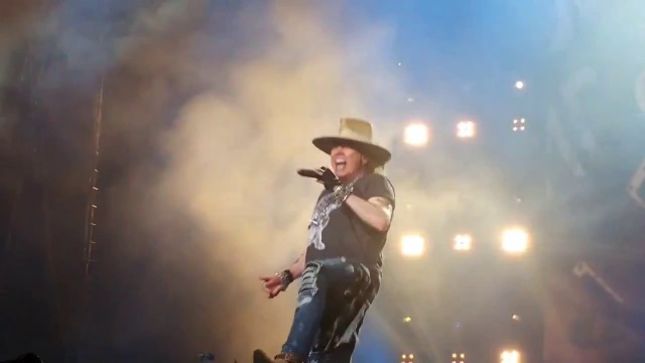 Для просмотра доступна любительская съёмка с выступления GUNS N' ROSES в Осаке, Япония. Концерт состоялся 21 января.
Трек-лист:
"It's So Easy"
"Mr. Brownstone"
"Chinese Democracy"
"Welcome to the Jungle"
"Double Talkin' Jive"
"Better"
"Estranged"
"Live and Let Die" (Wings cover)
"Rocket Queen"
"You Could Be Mine"
"Attitude" (Misfits cover)
"This I Love"
"Civil War"
"Coma"
"Speak Softly Love" (Love Theme From The Godfather)
"Sweet Child O' Mine"
"Wish You Were Here" (Pink Floyd cover)
"November Rain"
"Knockin' on Heaven's Door" (Bob Dylan cover)
"Nightrain"
Encore:
"Patience"
"The Seeker" (The Who cover)
"Paradise City"

Комментарии посетителей к новости (0)
комментариев нет


Добавлять отзывы и комментарии могут только зарегистрированные пользователи